…to my exhibition next week.
I´m working on my invitation. I´m having an exhibition at Designgalleriet in November.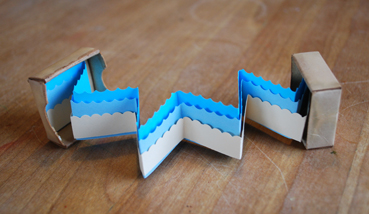 I got this wonderful little box yesterday from designer Bea Szenfeld. It was a vernissage invitation to an "haute papier collection" at Designgalleriet. I´m definitely going after this little teaser. I love well thought-out ideas. Maybe I shall send out a wood block as invitation to people when I´m done with my project. Bad idea.