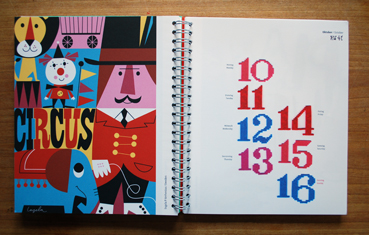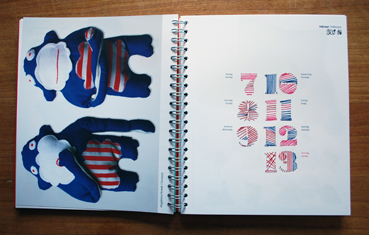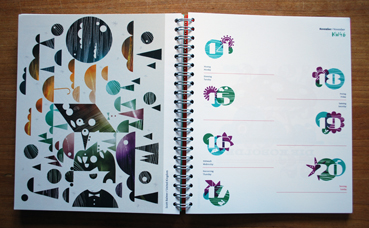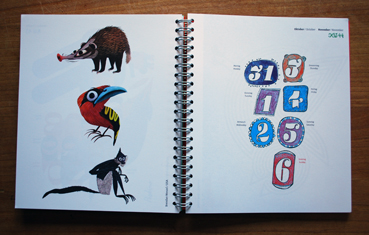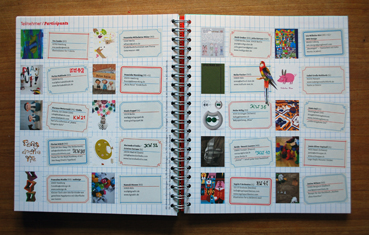 "Play!" reveals an inspiring cross-section of current projects and trends. Design for kids – worked out in play or inviting you to play along. 53 designers whose work combines concept and design with a playful sense of you.
I got my reference copy of the calendar yesterday. My contribution is my circus image. The calendar is lovely and very inspiring and is designed by EIGA.
You can buy it here.