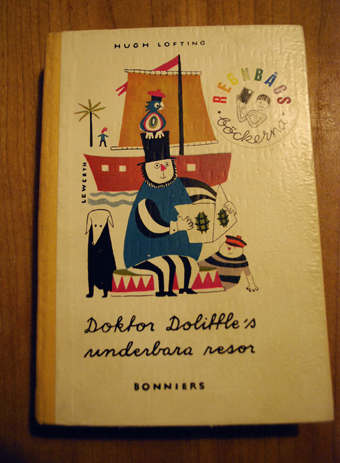 I made some wonderful second hand findings today. I´ll show you more tomorrow.
I found this lovely book yesterday, illustration by Åke Lewerth. And a tip: It´s an Lisa Larson exhibition at Gustavsberg Porslinsmuseum. Did you notice that the man on the cover looks like the man on the poster?
Today I went to a small fleamarket in Kärrtorp (near where I live) and found some really nice things. I love the illustrations by Åke Lewert in the book Nu ska vi läsa.
And here comes a really good tip: Next Saturday there we be a BIG fleamarket in Kärrtorp Centrum. Read more here.