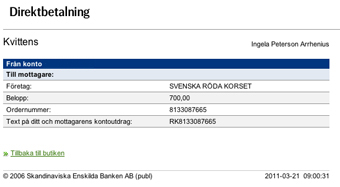 Here´s the proof; Red Cross has got the money.
Since I´ve been part of some Paumes-books a couple of years ago, I got this e-mail: We would like to organise an exhibition in our gallery, Doux Dimanche (exhibition : 5th – 20th April 2011 in Tokyo), of drawings and messages in order to sell them to raise funds to donate to the Red Cross for those who have been most effected by the disaster. Paumes will also make and print a post card to raise money, with the help of our printers.
So I have sent them a print of this bird. Good luck to the gallery 2dimanche.com.